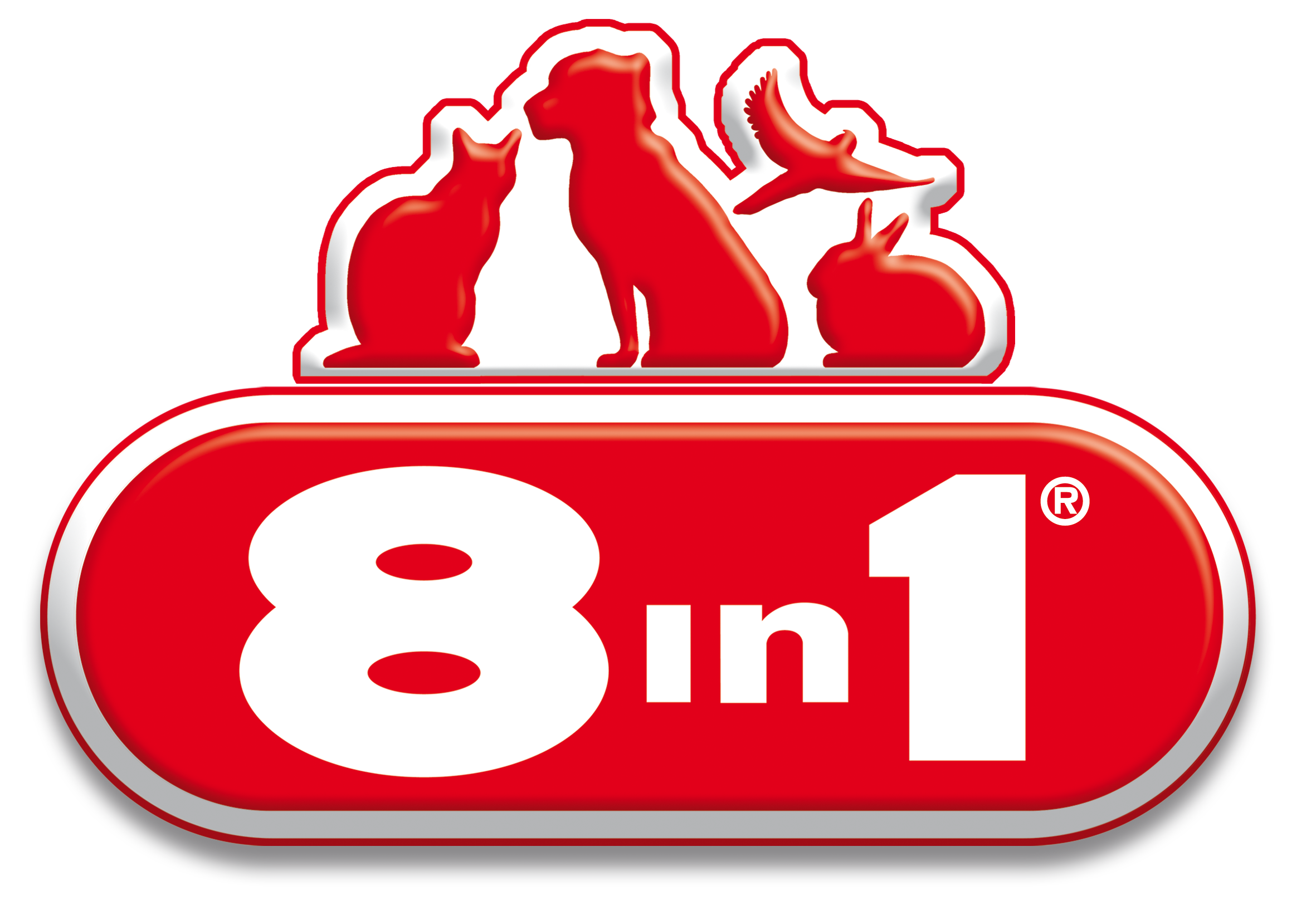 Because you love them...
From the beginning, the 8in1 brand has evolved through innovation and today provides the best quality products for happiness, health and nutrition - a philosophy that remains central to 8in1.
8in1 is a trusted brand that fulfills the needs of both pets & their owners across the world with the 8in1 expertise bringing peace of mind for pet parents. Our brand philosophy is rooted in eight core values, which are firmly dedicated to providing our pets with the best possible products for a lifetime of love.
8in1 is 100% dedicated to the well-being of pets. The 8in1 brand philosophy is "Because you love them...", for pet parents who love their pets and want to know that their pets are happy and healthy.
CARE:
Our philosophy; our knowledge and our actions are all geared towards helping our customers provide their pets with the best possible care.
UNDERSTANDING:
Pets are at the heart of our actions. By observing, researching and living together we have acquired detailed knowledge and a thorough understanding of the pets and their individual needs.
RESEARCH & INNOVATION:
We continually invest in research and development in order to develop new products that are designed to meet the needs of both pets and owners.
KNOWLEDGE:
We believe that expertise can be constantly improved by acquiring additional knowledge and by regularly questioning the status.
QUALITY:
Our aim is not only to develop new products but to make sure that they are tailored to pets and meet our strict quality criteria.
CONVENIENCE:
Our products are developed to make taking care of your pet easier and less stressful giving you more time to enjoy being with your pet.
RESPECT:
We respect pet's nature and allow their needs to influence the development of our products and everything we do.
ASSURANCE:
Our aim is to provide support and confidence to pet owners. By using 8in1 products they are doing the best they can for a lifetime of love with their happy pet.
---