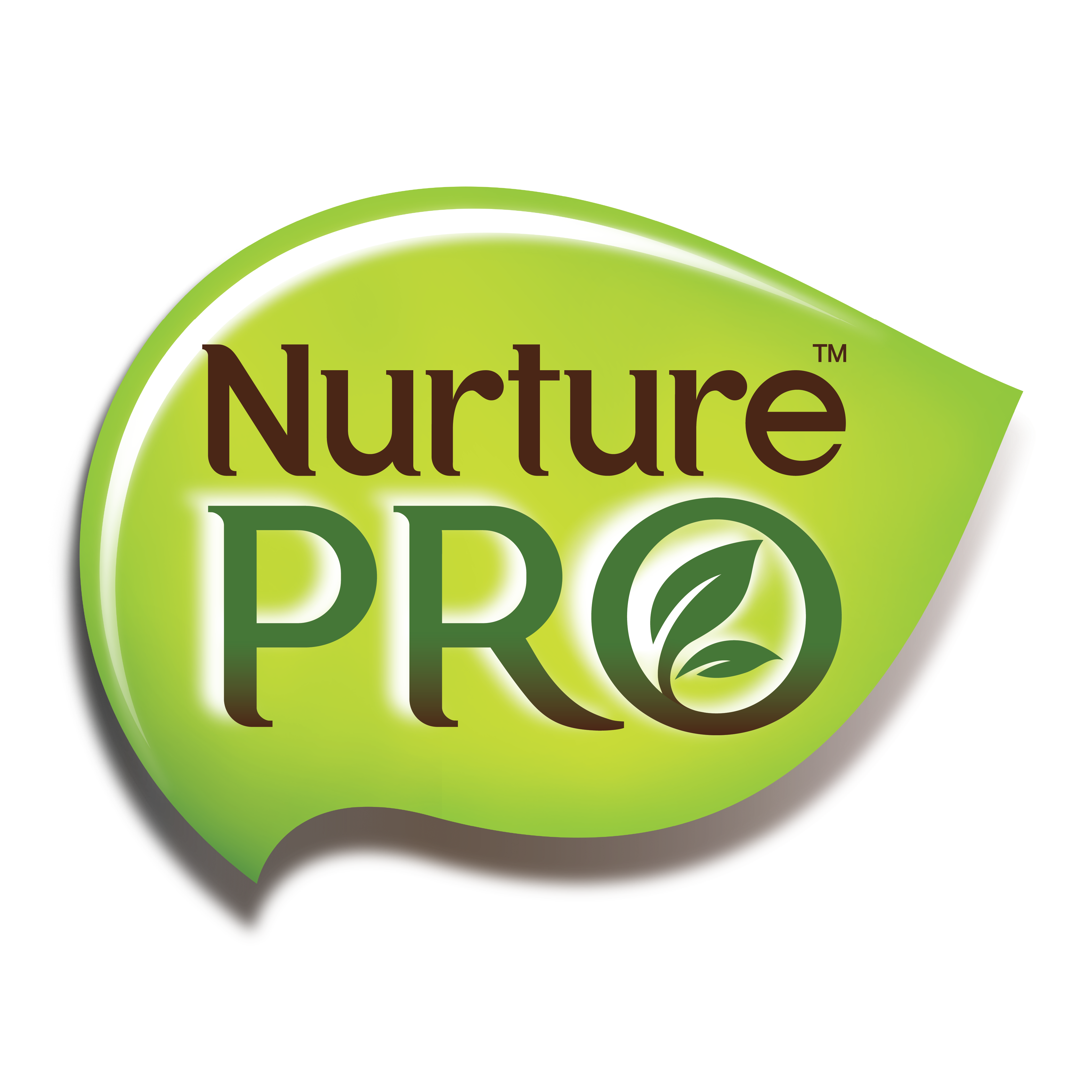 Original
The Nurture Pro Original Advantage
Great health and protection starts from within. Nurture Pro Original nourishes and protects your pets with a healthy combination of fresh ingredients, prebiotics and probiotics for healthy immune systems and happy pets.
Unique 3-6-10 formula
Healthy, happy canines start right with our unique 3-6-10 formula that features all of nature's essential building blocks.

Fish Oil
- Rich in DHA & EPA
Flaxseed Oil
- Omega-3 fatty acid
Sunflower Oil
- Omega-6 fatty acid

Low in fat
Rich source of calcium
Eliminates toxins
Contains disease-fighting phytochemicals and antioxidants
Contains Vitamins A, C, K & Vitamin B Complex
Absorbs excess water in the colon and retain good amount of moisture in the faecal matter

Strengthens the immune system
Enhances digestive health
Boosts mental development
Promotes good health and longevity
Eliminates hypersensitivity
Great for hip & joint protection and muscle development
Gives pets radiant skin & lustrous coats
Improves vision
Controls waste odor
Natural fibers that regulate blood sugar levels
Nourish Life
The Nourish Life Advantage
Nurture Pro's Nourish Life range of pet foods nourish your pets with the very finest ingredients, vitamins and nutrients available, so your pets are always guaranteed to be living at their best. Nourish Life's formulas are based on the nutritional philosophy of canines' primal ancestry – Fresh Quality Meats, Fresh Vegetables and Fruits, Wild and Natural Herbs.
Canines and Felines in the wild instinctively forage for plants and herbs as natural remedies for their wounds, illnesses and dysfunction. Nourish Life's combination of 12 natural herbs has been specifically chosen to offer holistic care to the pets, maintaining a proper balance within a pet's complex body system. Take a proactive approach toward health and well-being with Nurture Pro's Nourish Life.
Unique 6-9-12 formula
Featuring our unique 6-9-12 formula, your pets are assured all of nature's essential building blocks for healthy, happy animals.

DHA & EPA
Antioxidants
Omega 3 & 6
Amino Acids
Rich in Fibre, Minerals & Vitamins
Trace Elements, Enzymes and Phytochemicals

Prevents allergies
Enhances Resistance Against Viruses
Protects Against Harmful Bacteria
Increases Metabolism & Eliminates Toxins
Improves Resistance to Stress
Provides Vital Support to Immune Systems
Improves Quality of Life & Promotes Longevity
Optimizes Digestive Health & Absorption of Nutritional Benefits
Increases Resistance to Infectious Disease in the Colon

Angelica Root (Soothing effect)
Marigold Flower (Enhances digestion)
Dandelion Root (Stimulates bile production)
Turmeric (Significant anti-cancer properties)
Lavender Flower (Heals unpleasant skin conditions)
Rosemary Extract (Provides powerful antioxidant protection)
Cinnamon (Boosts energy, regulates blood sugar levels)
Burdock Root (Purifies & cleanses blood)
Yucca Schidigera Extract (Reduces waste odor)
Parsley Leaf (Reduces allergy symptoms)
Ginkgo (Beneficial to brain, nerves & blood vessels)
Chamomile (Anti-inflammatory & relieves gastrointestinal disorders)
Longevity Dog Canned Food
A Slice of New Zealand
Made with premium New Zealand meats and Omega-rich Green Lipped Mussels, Nurture Pro Longevity dog canned food aims to provide dogs with wholesome grain-free recipes that tap into the finest qualities of nature to support pet health while providing them with ample vigor for everyday adventures.
Key Features
Made of Grass-fed, Cage-free, Antibiotics-free and Hormone-free premium New Zealand meats
Grain-Free and Carrageenan-Free
Enhanced with Green Tea Essence for powerful antioxidant properties
Contains Co-enzyme Q10 to boost energy levels
Human-grade quality with ZERO animal by-products
NO artificial colors, flavors, or preservatives
Formulated to meet the nutritional profiles established by AAFCO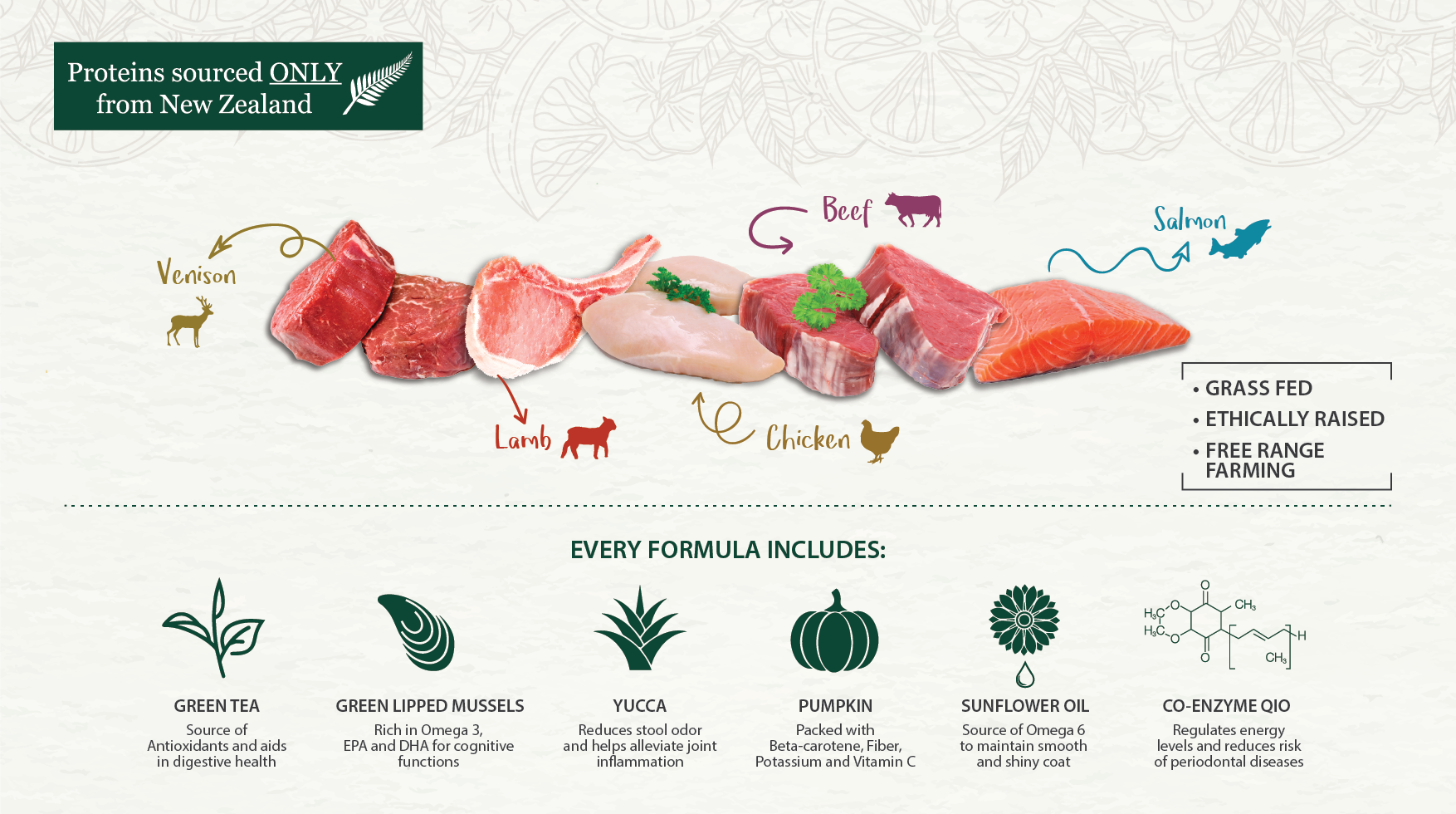 ---