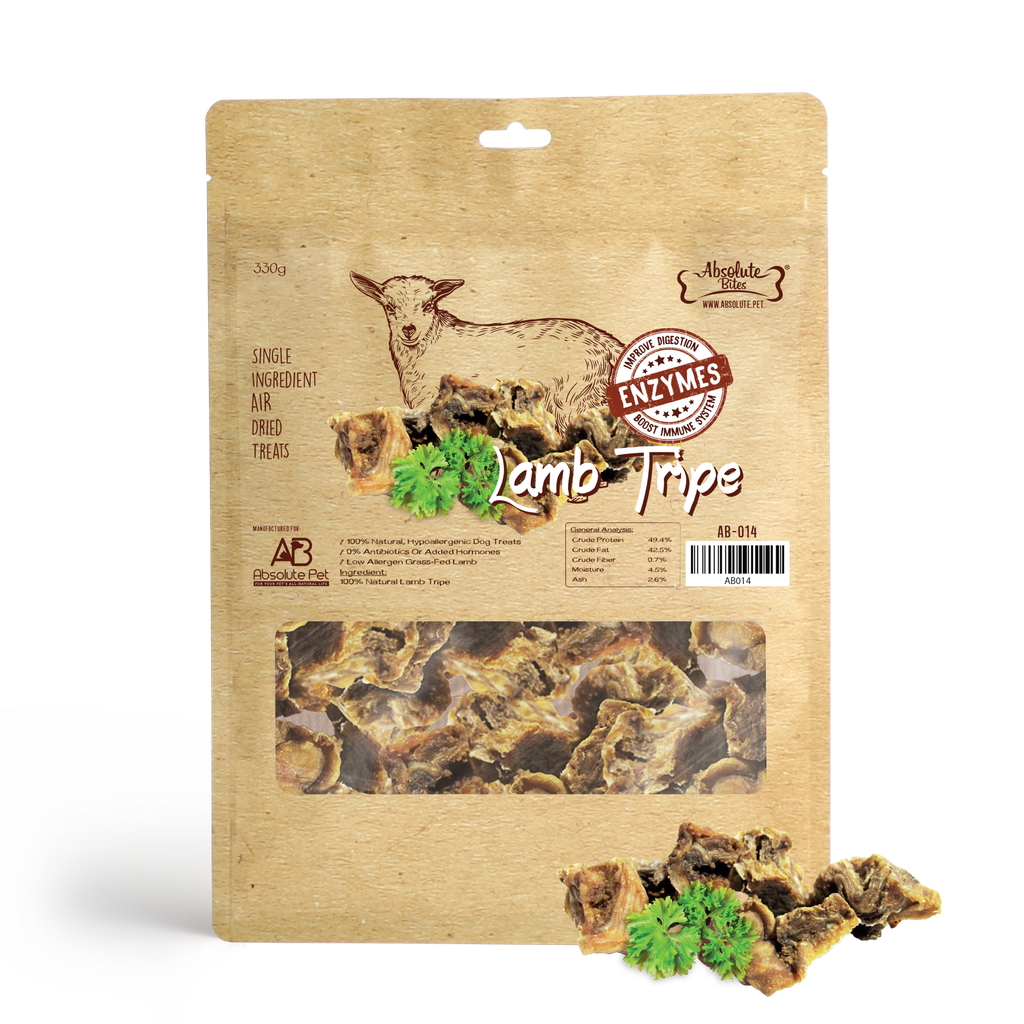 Absolute Bites Air Dried LAMB TRIPE 330g
100% Natural, Hypoallergenic Dog Treats
0% Antibiotics or Added Hormones
Product of USA
Absolute Bites Treats have absolutely no 'nasties' – no vaccines, preservatives, hormones, steroids, antibiotics, colouring, flavouring, and are also non-HTP. These treats made by "Absolute Holistic" are all tailor-made to the needs for all types of dogs to satisfy their hunger.
100% Natural Lamb Tripe
Crude Protein 49.4%
Crude Fat 42.5%
Crude Fiber 0.7%
Moisture 4.5%
Ash 2.6%
Feed responsibly in moderation. Do note that as tasty as these treats are, do not feed them in replacement of a meal!
---