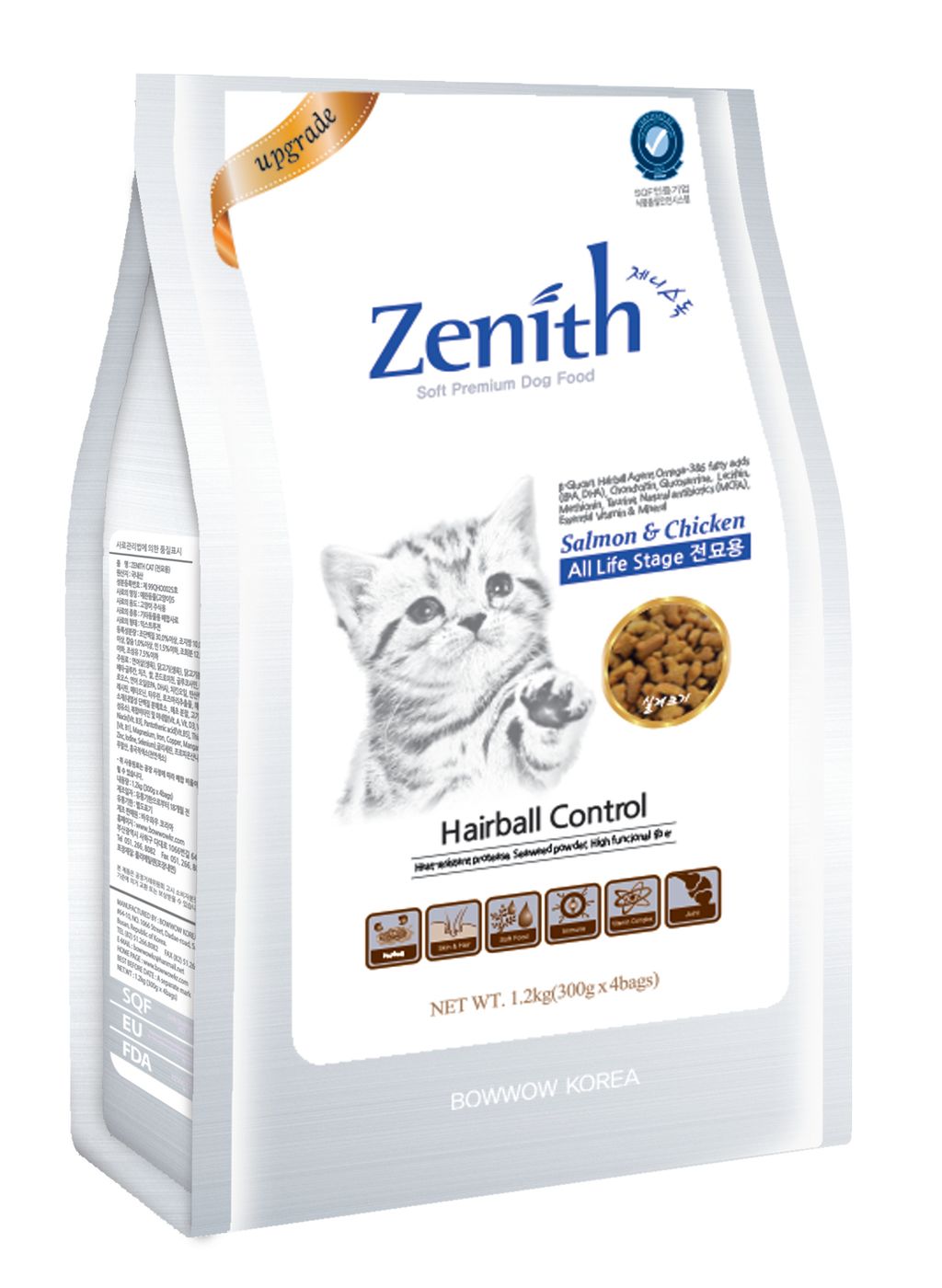 BOWWOW | Zenith Soft Kibbles Dry Cat Food
A premium soft kibble brand for dogs/cats. Zenith is formulated to meet specific nutritional needs such as: immunity, joint, skin and coat, and digestive health. Each bag contains 4 individually sealed packs (300g) to keep your food fresh.
---
Excellent palatability: Using fresh chicken and salmon meat
Outstanding functionality: Protects cats from hairballs and urinary tract infection
Improved Health: Improves immunity and promotes eye, joint, and digestive health
For cats of all life stages *Added hairball agent1.2kg (300g x 4 bags)
Ingredients:
Salmon Meat (fresh), Chicken Meat (fresh), Chicken Meal, B-Glucan (B-1,3-1,6 Glucan), Cheese, Rice, Condroitin Sulfate, Cellulose, Salmon Oil, (EPA,DHA), Chicken Oil, Calcium Carbonate, Lecithin, Methionin, Taurine, Rosmary Extract, Hairball Agent (Heat resistant protease, seaweed powder, high functional fiber), Complex Vitamins and Minerals (vit A, D3, E, B3, B1, B5, magnesium, iron, copper, manganese, zinc, iodine, selenium), Glycerin, Sodium Propionate, Fumaric Acid, Monascus Color.
---