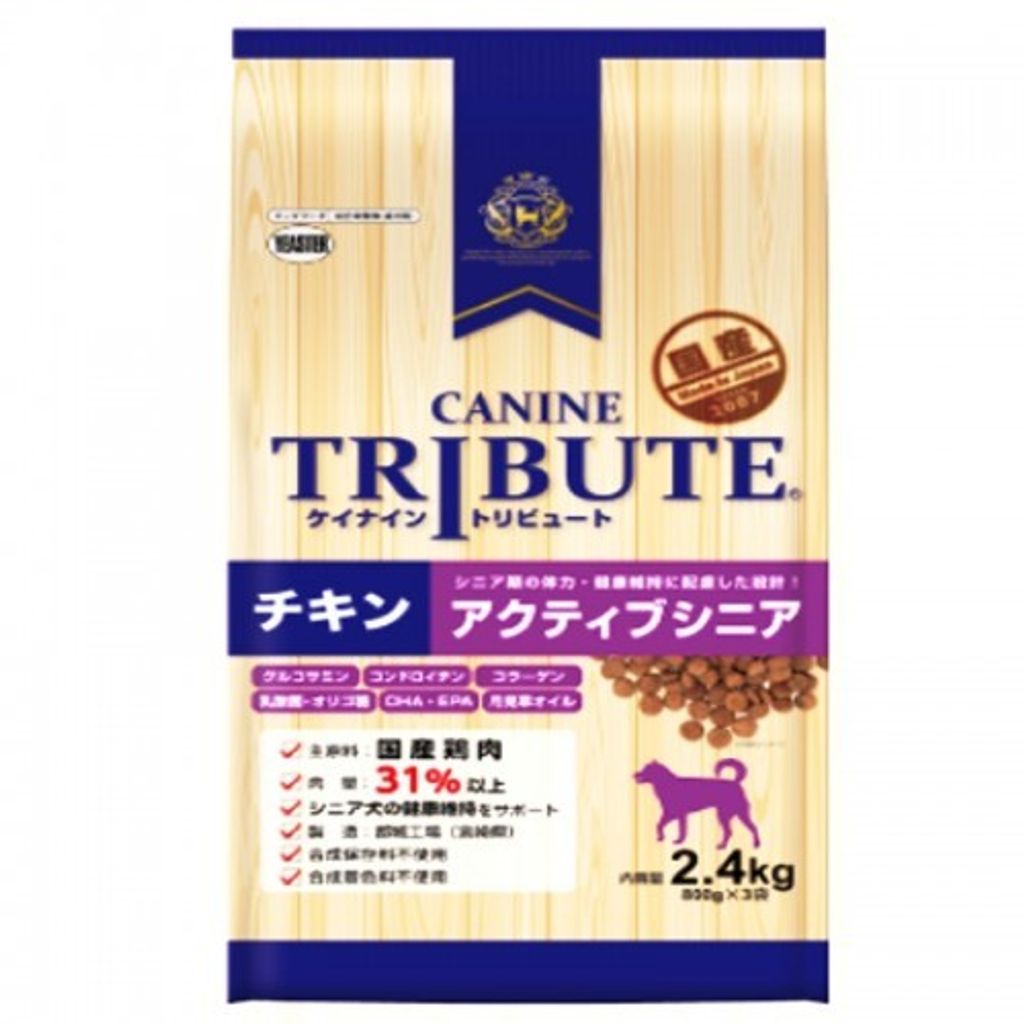 Canine Tribute Chicken Active Senior Dogs (800gx3) 2.4kg
Designed for senior fitness and health maintenance! Chicken kibbles for active senior dogs. 
Glucosamine chondroitin collagen Contains glucosamine, chondroitin, and collagen for maintaining joint health in the elderly.
Lactic acid bacteria / oligosaccharide Formulated with lactic acid bacteria and oligosaccharides to maintain the health of the stomach in the elderly.
DHA / EPA evening primrose oil Formulated with DHA / EPA and evening primrose oil (γ-linolenic acid source) in consideration of maintaining the health of skin and coats in the elderly.
Main ingredient: Domestic chicken
Meat amount: 31% or more Supporting the maintenance of senior dog health
Manufacturing: Miyakonojo Factory (Miyazaki Prefecture)
Comprehensive nutritional diet [adult] 2.4kg (800g x 3 bags)
Country of origin: Japan
---