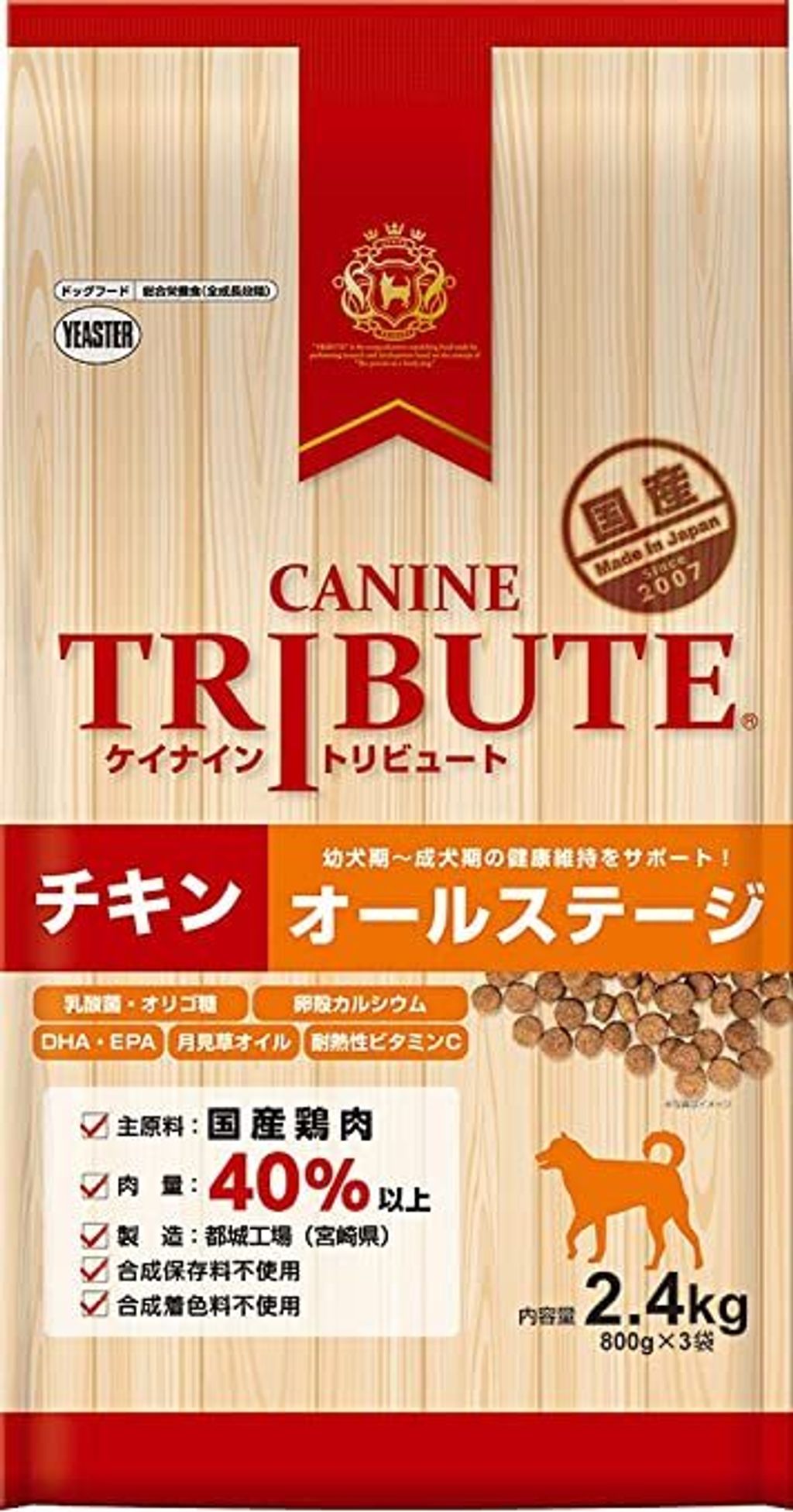 Canine Tribute Chicken All Stage (800gx3) 2.4kg
Supports health maintenance from early childhood to adulthood! Chicken kibble for all stages.

Lactic acid bacteria / oligosaccharide Combines lactic acid bacteria and oligosaccharides to maintain stomach health.
Eggshell calcium Formulated with eggshell calcium, which is easily absorbed, to maintain the skeletal health of young dogs to adults.
DHA / EPA evening primrose oil Formulated with DHA / EPA and evening primrose oil (γ-linolenic acid source) to maintain the health of skin and coat.
Heat resistant vitamin C Careful maintenance of pet dog's health with heat-resistant vitamin C and adjusted nutritional balance.

Main ingredient: Domestic chicken
Meat volume: 40% or more
Manufacturing: Miyakonojo Factory (Miyazaki Prefecture)
Comprehensive nutritional food [all growth stages]

2.4kg (800g x 3 bags)
Country of origin: Japan
---