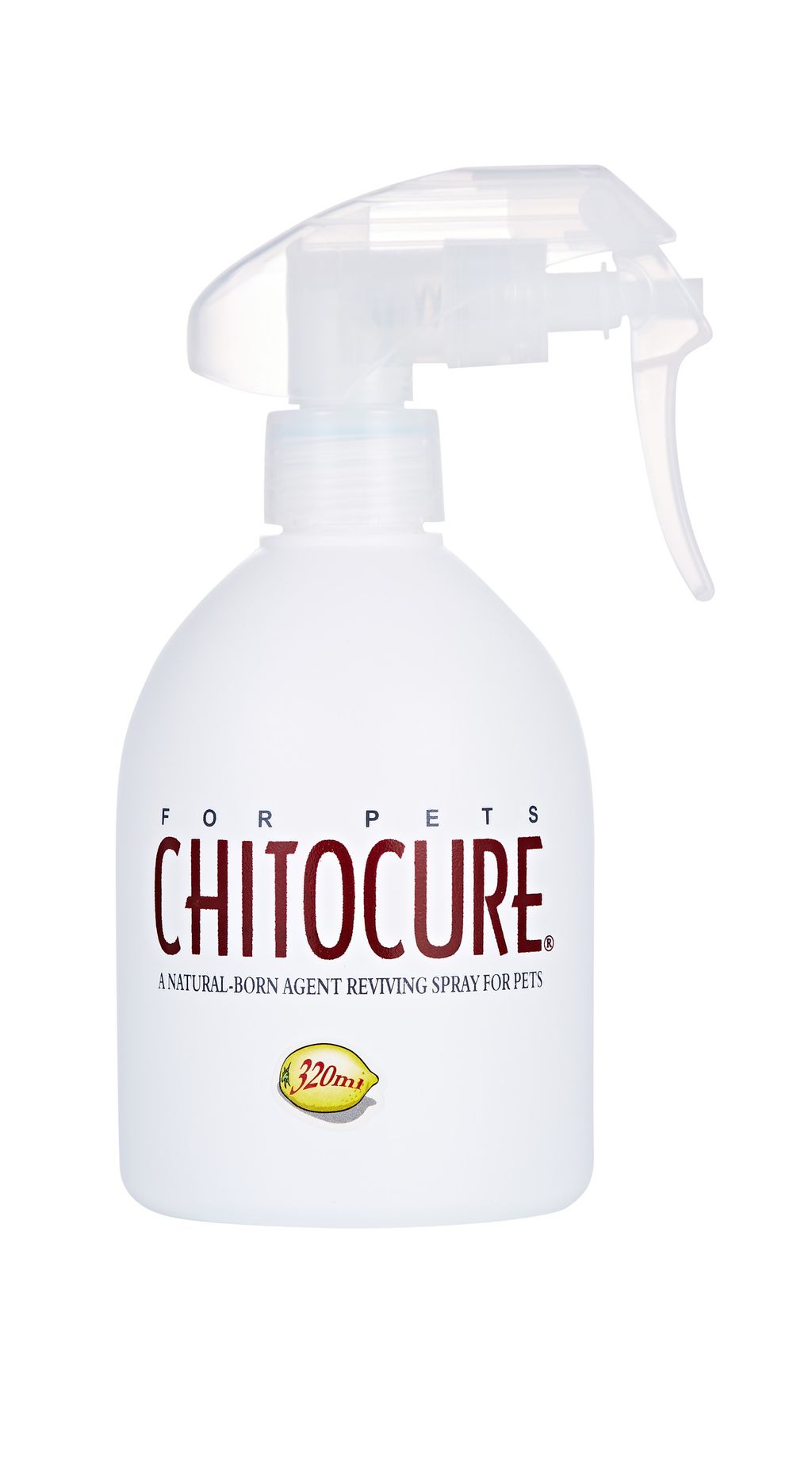 CHITOCURE PET SPRAY 320ml (Cats&Dogs)
Useful when a bath is inconvenient.


Acts as a protective layer over pet's fur.


Formulated with Chitosan to eliminate body oil & odour.


Best applied before heading outdoors.
Chitocure Reviving Pet Spray is a convenient quick spray that applies a protective layer over your pet's fur for a lustrous and shiny coat as well as for moisture retention.
Formulated with an antibacterial deodorant called Chitosan, Chitocure Conditioner for Cats & Dogs assists in eliminating body oil and odour.
Chitocure Reviving Pet Spray is best to be applied in between baths or right before heading out in order to protect your pet from bacteria outdoors.
Suitable For Cats & dogs of all ages.
Directions For Use
Use Chitocure Reviving Pet Spray in between baths or after baths.
Spray Chitocure Reviving Pet Spray evenly over your pet, work it into fur and allow to dry.
Product Weight
320ml.
Country Of Origin Made in Taiwan.
---