OXBOW Enriched Life Variety Box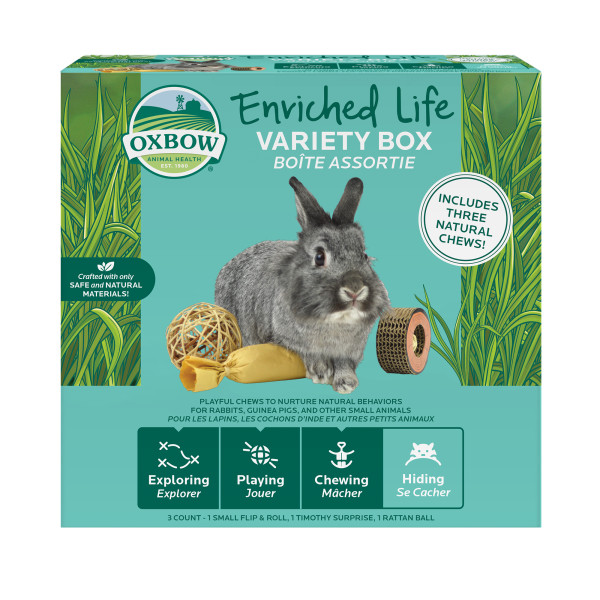 OXBOW Enriched Life Variety Box

Bullet 1
Contains 3 playful Enriched Life chews to nurture natural behaviors
Bullet 2
Provides entertainment and prevents boredom
Bullet 3
Safe chewing materials provide dental wear
Bullet 4
Adds visual and tactile enrichment
Bullet 5
Crafted with only safe and natural materials

Product Desc
Daily enrichment is essential to your pet's health and happiness! The Enriched Life
Variety Box contains three natural instincts to chew, play, and explore. All Enriched
Life accessories are uniquely designed to promote physical activity and mental
stimulation while helping build that bond between you and your pets.
---