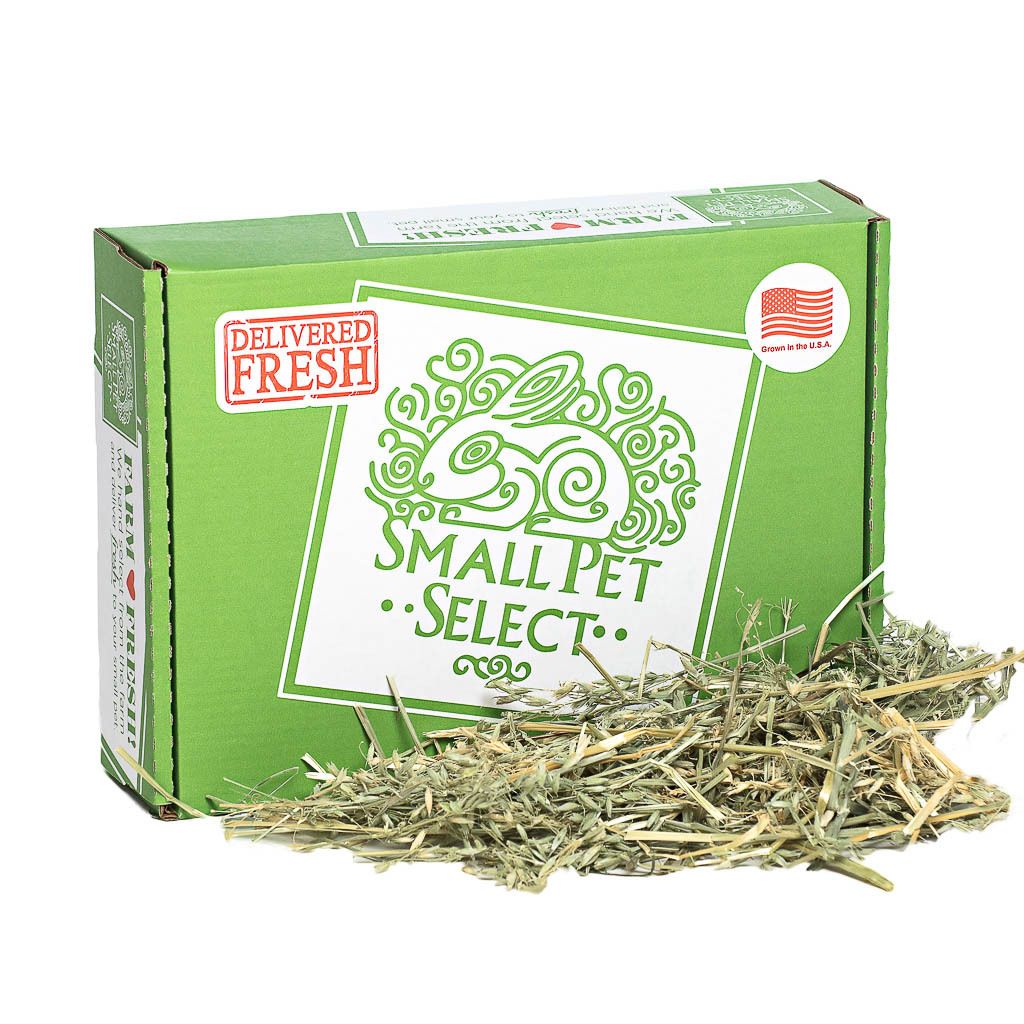 SPS - Small Pet Oat Hay 2lb/5lb
Product Highlights:
Provides Diet Variety
Fantastic Source of Fiber and Protein
100% Fresh, 100% Satisfaction Guarantee
We recommend this product for:
Oat hay is perfect for rabbits, guinea pigs, and chinchillas.
Details:
Need a little something to perk up your animal's hay appetite? To keep things interesting, oat hay is a great addition to your rotation. Serve by itself, or mix it with Timothy hay. Remember, our little animals naturally eat a wide variety of grasses, so they sure appreciate variety. "Oh, what's this new texture? Mmmmm, different taste, too. Is this what love feels like?!"
Oat hay is yellowish in color, stemmy, and has some oat attached. (Longer hay strands, too, compared to other types.) The amount of oats and tops vary depending on the crop. It's also high in fiber and protein, and the complete package for an animal who needs to gain a few ounces.
Ingredients:
100% Oat Hay
---